The best toys for kids in 2022 are great for learning with fun. These toys encourage creativity, learning, interaction, and joy. And our list has all these, from fun to educational knowledge, regardless of gender, age and interest.
Ranging from popular on-trend toys of the year 2022, like Lego, Barbie, and Baby Yoda, to some lesser-known toys and Smart toys that promote learning while playing!
With the variety of toys on the market, you will select the playthings that are not only for learning but that kids enjoy using.
The play time products vary in price to adjust everyone's budget, with a vast selection of toys offering the best gifts for birthdays, Christmas, and other occasions.
Best Toys for Kids 2022
1.Sirin Bunny
Our adorable Sirin Bunnies come with several accessories, including a knitted shawl and bonnet, as well as lovely gowns – every single stitch is carefully handmade. They are soft and fluffy, lighter, simple to care for, crafted of eco-friendly fabrics, and include embroidered details.
Our talented craftsman handcrafts every piece in our stunning Mishka Collection in Istanbul, Turkey. They are made child-safe, and each lovely Sirin Bunny is great to touch, stunning to see, and created to last a lifetime.
Sirin is Turkish for "cute," and we believe this precious little bunny will be the ideal partner for the beautiful baby gem in your life.
Why Buy It
Gorgeous Accessories
Refined Stuff
Handcrafted
Best for girls
View on Foxybegnnings
2.Care Bears, Care-a-Lot Bear
Care Bears appeared in 1982, with ten original bears (Tenderheart, Friend, Wish, Cheer, Good Luck, Grumpy, Birthday, Bedtime, Funshine, Love-a-Lot).Care Bears won the hearts of many youngsters from the 1980s and 1990s to the present. Care Bears, introduced in 1982, is enjoying its 40th anniversary with the introduction of Care-a-Lot Bear!
Care-a-lot Bear possesses any bear's most incredible magical and belly badge abilities. She understands that taking care of people is the easiest way to spread love and to care everywhere you go, and she uses her considerable skills to do this. Care-a-Lot Bear lives by this philosophy and is never reluctant to express such caring.
It is available at different prices and variety at online retailers.
Why Buy It
All new belly badge
Soft, huggable material
All new friend
View on Walmart
3.Discovery Kids Remote Control Dragon Smoke Breathing Pet Toy
Your children will be amazed at the Discovery Kids Remote Control Dragon Smoke Breathing Pet Toy! This remote-controlled toy with an actual dragon shape blows non-toxic water mist smoke, spreads its wings, and smashes around while surrounding lights and growling noises add to the fun.
The play tool is best for 6+ years children.
Why Buy It
Remote control
Non-toxic liquid
Suitable for kids who love dinosaurs
Warning
Choking hazard
Not for under three years old

View on Mydeal
4.Discovery Kids Shake Studio Sprinkle Designer Kit
The Discovery Kids Shake Studio Sprinkle Designer Kit will surprise your kids as they create their stunning 3D artwork. Having all you need to create vivid, one-of-a-kind paintings, simply use the included glue sticks to match up where the sprinkles should go, fill the shaker with your favorite sprinkle colors, seal the container, and shake it into position. Then, you can refill the remaining sprays into the bottles for waste-free and mess-free pleasure!
Best for age 8+.
Why Buy It
Creative
Attractive color
Learning with art
View on Amazon
5.Disney Doorables Series 6 is even more a-Doorable
With the Disney Doorables Multi Peek Series 6 collectible characters, a surprise awaits behind every door!
Series 6 includes 45 figures to collect, featuring five Disney Princess characters clothed in gorgeous faceted jeweled gowns, five pearlized Disney The Little Mermaid figurines, and six flocked Winnie the Pooh figures.
Characters from Disney's Raya and the Last Dragon, The Little Mermaid, Alice in Wonderland, Peter Pan, Snow White, and the Seven Dwarfs, Pinocchio, Dumbo, Winnie the Pooh, and Mickey Mouse and Minnie Mouse appear in Series 6. Suitable for trade and collection. With all of the Disney Doorables collector characters and playsets, you can recreate the world of Disney.
Best for Age 5+.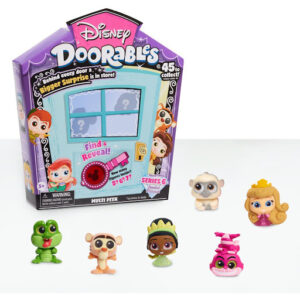 View on Amazon
6.Barbie Extra With Pinky Fluffy Jacket
While a part of us likes the little more reasonable Barbie, You Can Be Anything Range, there's no questioning that a Barbie dressed out in colorful costumes and an accessorized pet simply feels good. With the glitter, emojis, and stand-out hair, Mattel claims this series has a 'more is more mentality. Each doll has a distinct appearance and style, and we're confident your children will want to collect them all.
Why Buy It
Fun outfits and accessories
It comes with a pet
Curvier build
7.NexCube
NexCube provides an unrivaled, comfortable sliding movement with changeable flexibility tailored to every cuber's unique style.
Users may tailor flexibility to match the demands of even the most skilled speedcubers with a wrist flick.
The display stand is exclusive to Kmart.
Best for ages 8+.
Why Buy It
Ergonomic design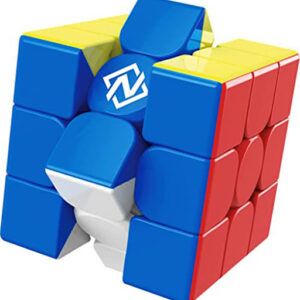 Toss a disc and catch a ball!
When tossed, the Phlat Ball V4 magically transforms from disc to ball! So flatten it, throw it to a friend, and experience its dual fun of hurling a disc and catching the ball!
Age up to 5 years.
Why Buy It
Change from disc
Single-player
View on Amazon
3.Gobble Monster
Your goal is to amass the most toys!
Pull out the tongue, set the gobbler in the center of the table, and evenly distribute all of the toys onto the language. Then, take a card from the tier and act on it.
Take care of the gobbler!
When a strike occurs, the active player must return all of their toys. The player wins the game having more toys.Best for ages up to 4 years. Play with four players.
View on target
10.Erbo Creative remote Control Electric Intelligent Robot Building Blocks Moc RC Robot Bricks Toys For Children
A Fantastic value that is an alternative to massive, pricey construction sets! Excellent technical excellence! The ideal present for a novice builder or collector.
Micro-sized building blocks aid in the development of gross and fine motor skills, spatial awareness, and narrative ability in young builders.
Best to learn the science behind robotics. It is suitable for kids who love robotics.
Ages 7-12y,12+y
Why Buy It

View on eBay
11.Sequence Board Game
With this creative, new sequence board game, your children may have fun playing an exciting game of strategies and challenges with loved ones.
Suitable for ages 7+ years.
Why Buy It
Develop strategy skills
View on Amazon
13.Test Match
The original and real all-action cricket game!
You are bringing the thrills of all forms of cricket (Test, One Day, and 20/20) to your living room!Overarm bowling may be quick or sluggish. A heavier ball is now the norm to allow for more straightforward and precise hitting.
The hitter uses a trigger motion for a quick response, and the fielders can even 'grab' the ball between their feet.Make your cricket teams, enjoy every ball, and run from your VIP lounge.The best part is it will not wash out.
Ages 6+ years.
13.Rummikub Original
 Rummikub is an original with a stunning simplicity that delivers hours of entertainment, with each game as unique as the combinations of cards you select to play!
Rummikub is a game that the entire family can enjoy. It is one of the MOST PLAYED family games worldwide and is undoubtedly the best-selling number block game.
Ages for Kids & adults.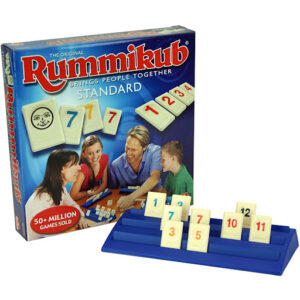 13.CoComelon Musical Bedtime JJ Plush Doll
CoComelon Musical Bedtime JJ Plush Doll
JJ, a famous character from the educational CoComelon YouTube series, inspired this melodic soft plush! JJ is dressed for bed and hugging his teddy bear.
This bedtime companion comes with seven different noises and words! Squeeze JJ's stomach, listen to him speak famous words, and even play the "Yes Yes Bedtime" song! Your kid will enjoy snuggling up to their beloved CoComelon!It is suitable for your 18 months child.
View on Amazon
15.Barbie Extra Doll
Each Barbie doll has a distinct flair that is both fun and outrageous. And their pets, who are all unique and gorgeous, are full of personality!
The bold patterns, vivid colors, and fabulous textures blend these Barbie dolls' fierce flair. Look for premium features such as functional zips and actual pockets!
Barbie Extra dolls are an excellent present for children aged 3 to 9, especially those who enjoy being extra!
Why Buy It
Adorable personality
Interactive accessories
16.Bluey's Family House Playset
In the Bluey Family Home playset, you may replay some of the show's most famous scenes!
This massive toy playhouse is full of plastic elements and opening doors and is large in size and features. as well as a giant wall panel that slides down to create an incredible outside patio! Bluey and her family have many areas to play in four separate rooms – a living room, kitchen, bedroom, and bathroom. In addition, this magnificent home has lots to do with numerous detachable furniture items such as two beds, two stools, two couches, two carpets, a bathroom, toilet, dining room counter, and fridge!
The Family Home also includes one Bluey figurine. Collect Bluey to make your house more enjoyable for the entire family.
Ages up to 3+ years.
Why Buy It
Keep your child engaged
Multicolor
View on Amazon
17.A-Z Magnetic Objects and Letters
Each Curious Columbus package contains two complete sets of A-Z magnetic image items. In addition, each kit includes a full set of A-Z capital letters for word matching and spelling. Our magnetic things come in various sizes from 2″ to 3″ tall, and our letters are 1. 6″ tall – precisely the ideal size for baby hands and fingers!
Each bright, engaging picture magnet with animals, objects, food, cars, and more contains the name of the thing next to the picture, assisting youngsters in learning to recognize words alongside visuals.
Curious Columbus magnets are built of the thickest, softest, and most packed rubber, resulting in a more intuitive educational experience. In addition, kids adore the bright and eye-catching colors and images printed in vibrant Pantone colors.
Why Buy It
It is best for long car journeys, train rides, or flights.
Lightweight
Create learning skills
View on curious 
18.The LOL Surprise OMG House of Surprises with 85+ Surprises
The Laughter Surprise OMG House of Surprises has four levels and ten rooms, each with its bedroom, bathroom, fully furnished kitchen, living area, pool, rooftop terrace, movie theatre, diner, and more. And each of the ten wholly equipped rooms is large enough to accommodate all OMG fashion dolls and LOL Surprise dolls!
Enjoy the dynamic lighting of the fire pit on the rooftop terrace and the operating elevator, dishwasher, and other amenities.
Suitable for 3+ year child.
Why Buy It
Best for girls who love dolls
Additional features
View on Amazon
19.Olli Ella, Dinkum Doll
They're the Dinkum Dolls, and they're full of love and wonder! Children can cuddle, clothe, and style their hair.
The Dinkum Dolls are created from the softest, snuggliest cotton exterior, making them ideal for not just playing but also snuggling and sleeping with it. In addition, they have the cutest embroidered touches from their eyes and lips to the small rainbow above their heart.
Each doll includes a detachable unisex dress, socks, nappies, and shoes.
Suitable for ages 3+.
Why Buy It
Hypoallergenic polyfill.
View on olliella
20.Squishmallows 25cm Squishdoo
Squishmallows are made of loving plush that resembles marshmallows. Because of their soft polyester fibers, they are machine washable and suited for every age.
Squishmallows range in sizes and are happy to be your best buddy!
They provide comfort and entertainment and may be employed as a sofa companion, pillow pal, night buddy, travel partner, or a friend in need.
Squishmallows have their bio, which adds to their uniqueness.
Why Buy It
Unique bio
View on bigw