The Australian toy industry has paid tribute to one of its stalwarts, Michael Casper.
In a heartfelt eulogy first published with the ATA, Andrew Casper details not only Michael's business successes, but also his greatest personal one, his family.
Vale - Michael Casper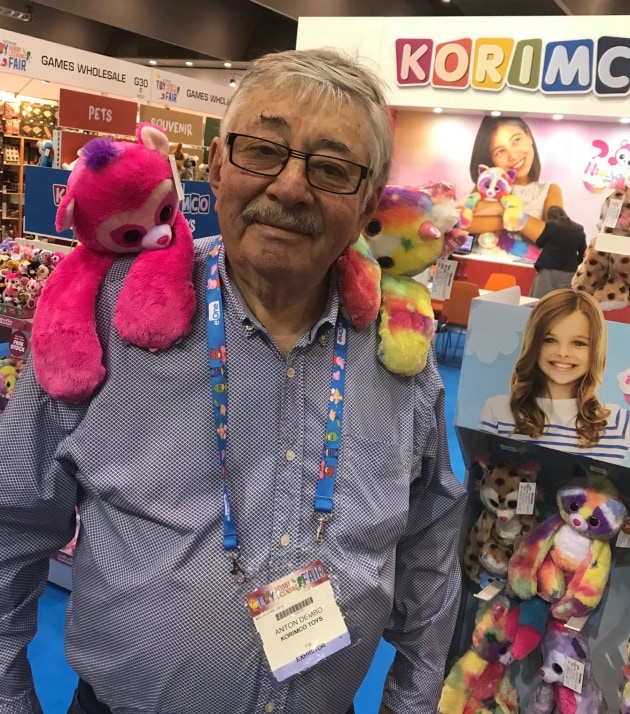 It is with great sadness, that we announce the passing of Michael Casper, Managing Director of Korimco 1994 - 2006.
Michael was a true entrepreneur with over 50 years of experience in a wide range of businesses. He understood the importance of honest business and built long term relationships across a wide range of industries. Michael was a people person and a very good salesman – and he truly loved to sell. He started off with selling TV's in the 70's and finished off selling Teddy Bears, before his retirement in 2006.
Michael took over a small business named Korimco in 1993, and he was the driving force, as Korimco enjoyed solid growth, to become one of Australia's Largest Soft Toy Distributors. He enjoyed being an ATA Director, and he was never shy to voice his opinion. Michael's only focus was to improve the future of the Toy Industry, as he could see the challenges that lay ahead.
Whilst Michael enjoyed success in business, his greatest achievement was his family. Michael and Carol have four children and 15 grandchildren. Michael's number one focus was his grandchildren and he was excited to attend anything that his grandchildren were involved in. He also enjoyed travelling, with every detail taken care of, down to the best hotels, theatre and of course the restaurants.
Michael faced many medical challenges but he hit them head-on, and never complained. He just didn't want anyone else to worry about him. Michael was a Big Man with Big Heart and a great sense of humour. We were lucky to have him in the Toy Industry and we will miss him greatly.

Andrew Casper