Market insights firm Hitwise has released its results from the Black Friday and Cyber Monday sales, reporting that Lego was a top brand riser. 
According to Hitwise's stats, Lego rose 54 per cent and was accompanied by other top brand risers Lenovo (92 per cent) and Nespresso (44 per cent). 
Overall the toy category makes up a 1.7 per cent share of visits on Black Friday, a figure which is a 6 per cent decline year over year.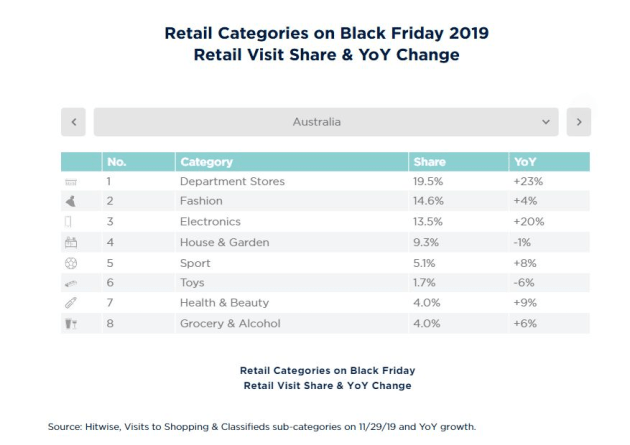 Retail winners in the Australian market during the sales included Harvey Norman (+35 per cent), Target (+34 per cent) and Kmart (+31 per cent). 
Meanwhile Amazon is still yet to hit dominance in Australia, with Hitwise reporting its share two times lower than top retailer eBay. 
In a statement Hitwise said that in the Australian market the Black Friday and Cyber Monday sales have grown in popularity in recent years. 
"In markets like Australia and New Zealand where Black Friday is rapidly growing, Department Stores have instead risen by over 20 per cent in share. 
"[But] with Department Stores dominating online, is Black Friday all about Amazon? In the US, UK, and Germany, Amazon attracted more than twice the amount of online visits than the next top retailer. But they have yet to hit this same level in newer markets like Australia.  

"Despite growing rapidly since its official launch in 2017, eBay still edged out Amazon with a 4 per cent higher visit share in Australia.

"In New Zealand, Amazon restricted sales to only its US site due to recent GST law changes. As a result, their share over Black Friday declined by -8 per cent YoY, with local retailer, Trade Me, dominating the market with over 15 per cent retail share," the firm said. 
The Hitwise data was released on 06 December.