Australian entertainer, Peter Andre, has signed on to play Ace – a yellow rally car – in the upcoming Thomas & Friends film.
Thomas & Friends: Big World! Big Adventures! The Movie will see Andre play a curious and adventurous rally car who inspires Thomas to leave his hometown and explore the world.
Andre also recorded a song for the film titled Free and Easy.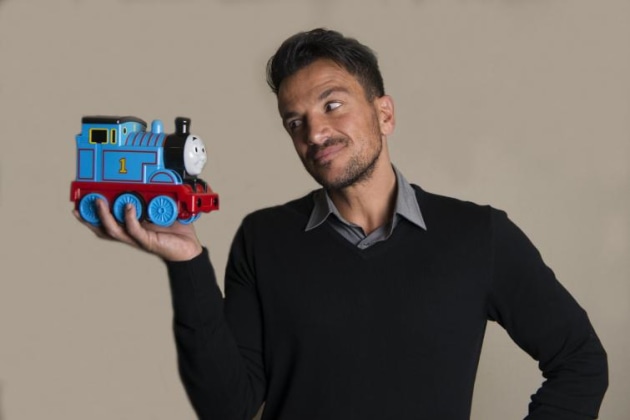 Peter Andre and Thomas the Tank Engine.
The film is set to shift the Thomas & Friends brand to be more gender balanced and globally inclusive and no doubt having an Australian accent featuring in the film will help tick the box.
The story lines of the film were written in partnership with the United Nations to meet five goals; quality education; gender equality; sustainable cities and communities; responsible consumption and production; and, life on land.
The film is set for release in the UK on 20 July and will be available globally shortly after.
Watch behind the scenes footage below.