Turner Australia has celebrated the 50h anniversary of Scooby-Doo in style, throwing a birthday party complete with Australia's largest ever dog cake. 
The cake, weighing in at over 120kg and standing at 150cms high, was created by chef Anna Polyviou in consultation with dog cake experts Woof Gateaux pet bakery to make sure the cake was sugar, dairy and wheat-free. 
The celebration was attended by insta-famous dogs of all shapes and sizes including Coco, The Norton Mouse Pugs, Hugo the Bichoodle and Beren the Lab.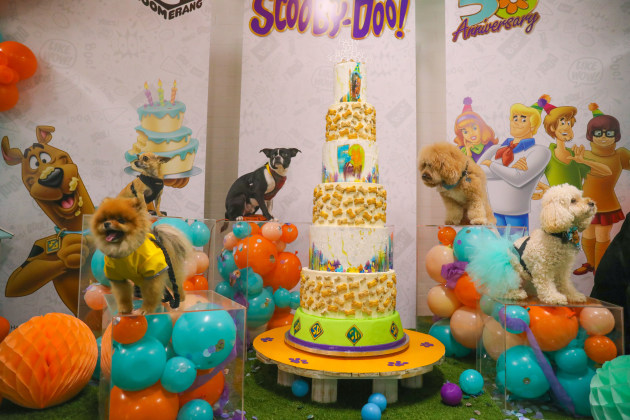 Polyviou said that the collaboration was a thrill to be a part of. 
"The collaboration was my dream job, I grew up watching Scooby-Doo and still watch it with my niece and nephew.

"It brings back so many happy memories for me enjoying my coco-pops on a Saturday morning trying to solve the mystery with the gang. I'm a big kid at heart so not much has changed, I've just moved on to oats," she said. 
Turner Australia VP and GM Robi Stanton said that the business wanted to hold a party for the brand to celebrate the fun it has brought to kids for 50 years. 
"The cake took over three months to create, from ideation to realisation, and is a nod to Scooby's insatiable appetite. 

"We really wanted to create an event that captures the good memories that Scooby-Doo has made with so many fans around the world.

"It is an incredible milestone to turn 50, and to still look so good!"